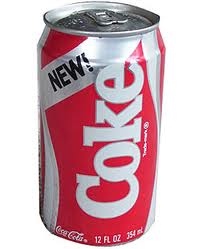 If you want to join the crowd whining over the cancellation of the OCC's Independent Foreclosure Review ("IFR") Process, go ahead. Last time I checked it's still at least a quasi-free country in which you have the God given right to whine, I suppose, but why anyone is whining about the cancellation of this New Coke-on-steroids type of idea is frankly way beyond me, almost like some sort of giant delayed reaction.
Next let's all get all outraged over what caused the credit markets to seize up in 2007.
Watching to the media jump all over the OCC's abrupt cancellation of the Independent Foreclosure Review, first armed with wild innuendo as they went after the banks for the crime of the settlement, and today, begrudgingly shifting the focus to the OCC, like disappointed children that it's turning out to just be another major government failure of thought.
Continue reading